Internet/Broadband Packages
Bills Inclusive Packages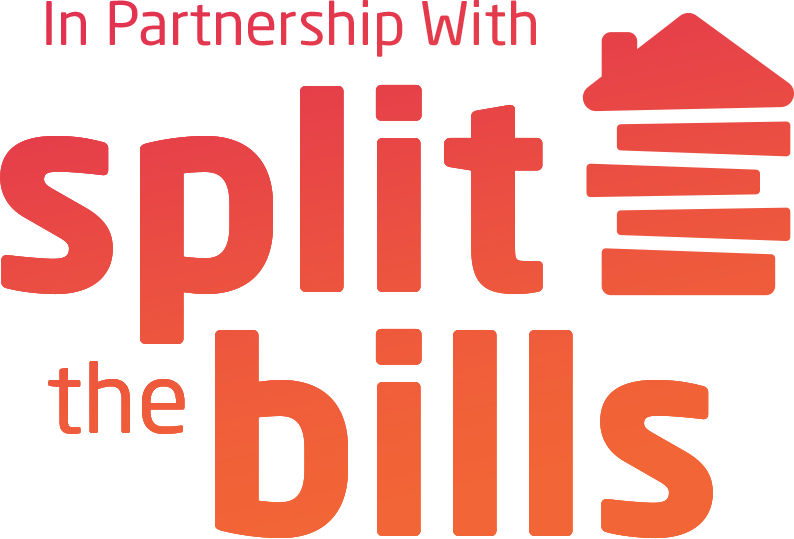 House Hunt have partnered up with one of the UK's leading student bills providers (Split The Bills) to offer our tenants an all inclusive bills package. This bundle allows you to remove the stress and hassle that bill management entails.
Split The bills do all the hard work for you;
One fixed monthly payment
Same amount. Same day every month. All your shared, student bills sorted.
No nasty surprises
No unexpected high energy bills. No final bills to bite you when you move out.
No sneaky fees or deposits
Save stacks. No set up fees, upfront deposits or management fees.
The sign up process is very straight forward; 
Please

email

our designated move in team who can be reached via 

This email address is being protected from spambots. You need JavaScript enabled to view it.

 requesting further information on the bundles available. As we are a partnered agent with STB we can fast track the process and get hold of the best prices.
Once you and your housemates have decided on a bespoke tailored package (we require the following information to be emailed to us 

This email address is being protected from spambots. You need JavaScript enabled to view it.

)
The number of tenants in your property     
All tenants contact details (name/number/email)
Confirmation that you are happy for us to provide your contact details to STB.     
Your file will then be handed over to one of the designated bills operation managers from STB who will send you all a joint link, simply click and plug in the details required to get your account set up.
When all the housemates have signed up. Each housemate will pay the same amount every month from their own Direct Debit to STB.
From then on, it's pretty much plain sailing. You'll need to submit some meter readings every couple of months so STB can keep an eye on your energy usage. Other than that, you and your housemates can sit back, relax and live happier, together.
Please bare in mind do take into consideration STB negligent policy which can be found by clicking here  
Please Note: STB will be your point of contact for any bills related queries throughout your tenancy. (House Hunt/Landlord are not responsible for any bills related dealings)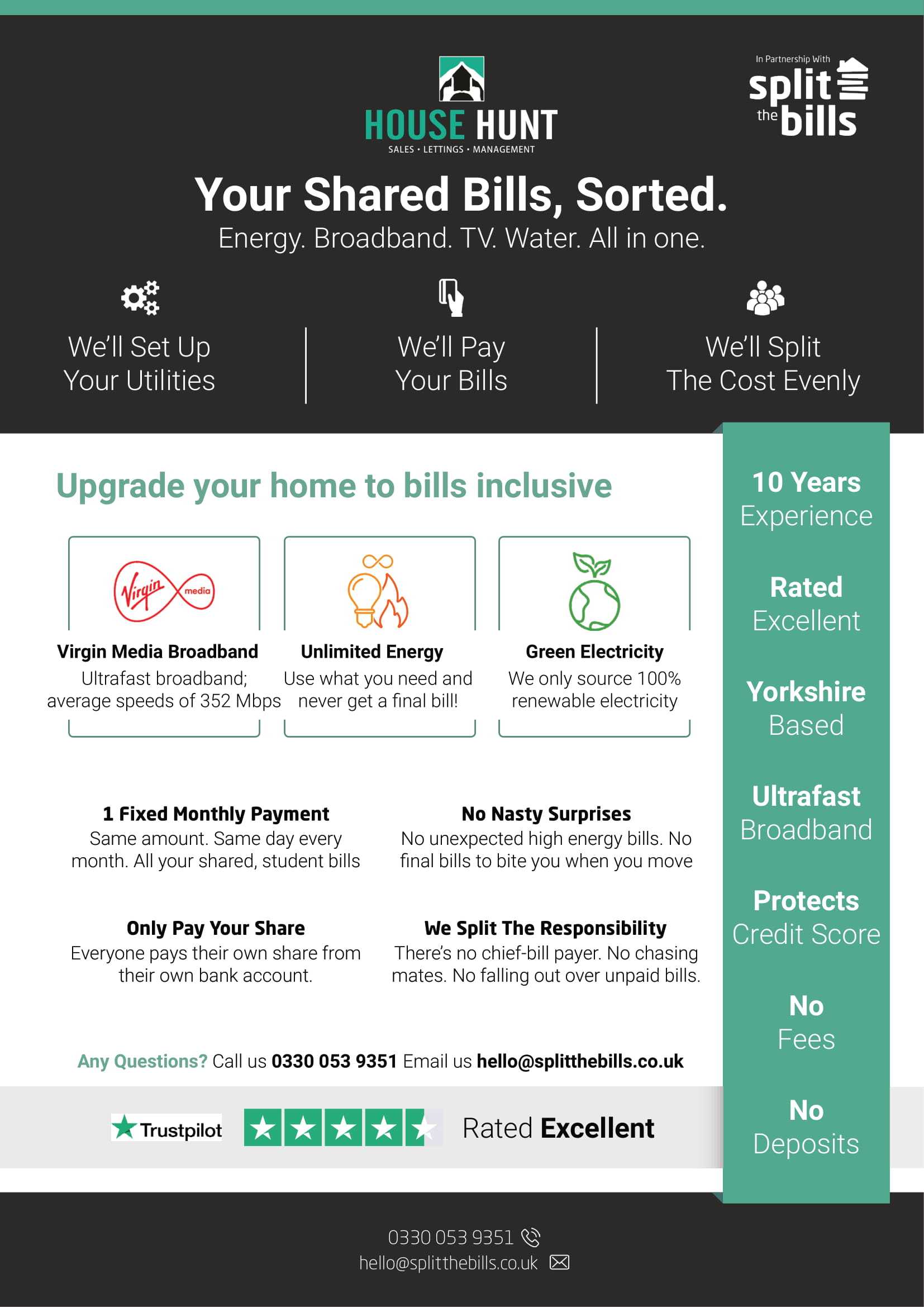 The STB welcome pack is your all inclusive bills gospel.
Download your e-copy by clicking the welcome pack below
PLEASE NOTE
An all inclusive deal is great for convenience; however additional convenience comes with a fee.
To pay for all these bills, as well as the service to regulate it, unfortunately means you'll pay more than you otherwise might do if you organised it yourself.
From our House Hunt recent surveys and research reports with the local student market we have determined that "all inclusive bills packages" are very sought after amongst the students of Birmingham. However, as with most financial decisions it comes down to a cost benefit settlement. So what we advise is please always evaluate your own circumstances.  Do you value your time and friendships? If so all inclusive could be for you.
Contents Insurance
Endsleigh Accommodation Partner 
House Hunt is working in partnership with Endsleigh, the No. 1 student insurance provider, to provide some cover for the contents inside your room. You don't need to do anything to activate this cover, but it is important for you to check and ensure that you fully understand the protection provided and whether it is sufficient for your needs.
Your HH number is HH1717
It is important all students confirm their cover to ensure you understand what is and isn't covered. Plus you'll also be entered into a prize draw, courtesy of Endsleigh!
Visit confirm your cover to see:
What is and what isn't covered
Policy excess – the amount you pay when you make a claim
How to make a claim
Personalise cover
To find out more visit Check your Cover.
We understand students have a limited budget so Endsleigh have launched brand new, unique student insurance options. They have been designed to cover the risks that you may encounter whilst living in student accommodation and away from home.
Your contents. Covered.